Popular Groomsmen Gifts
Posted by AMIT SUTHAR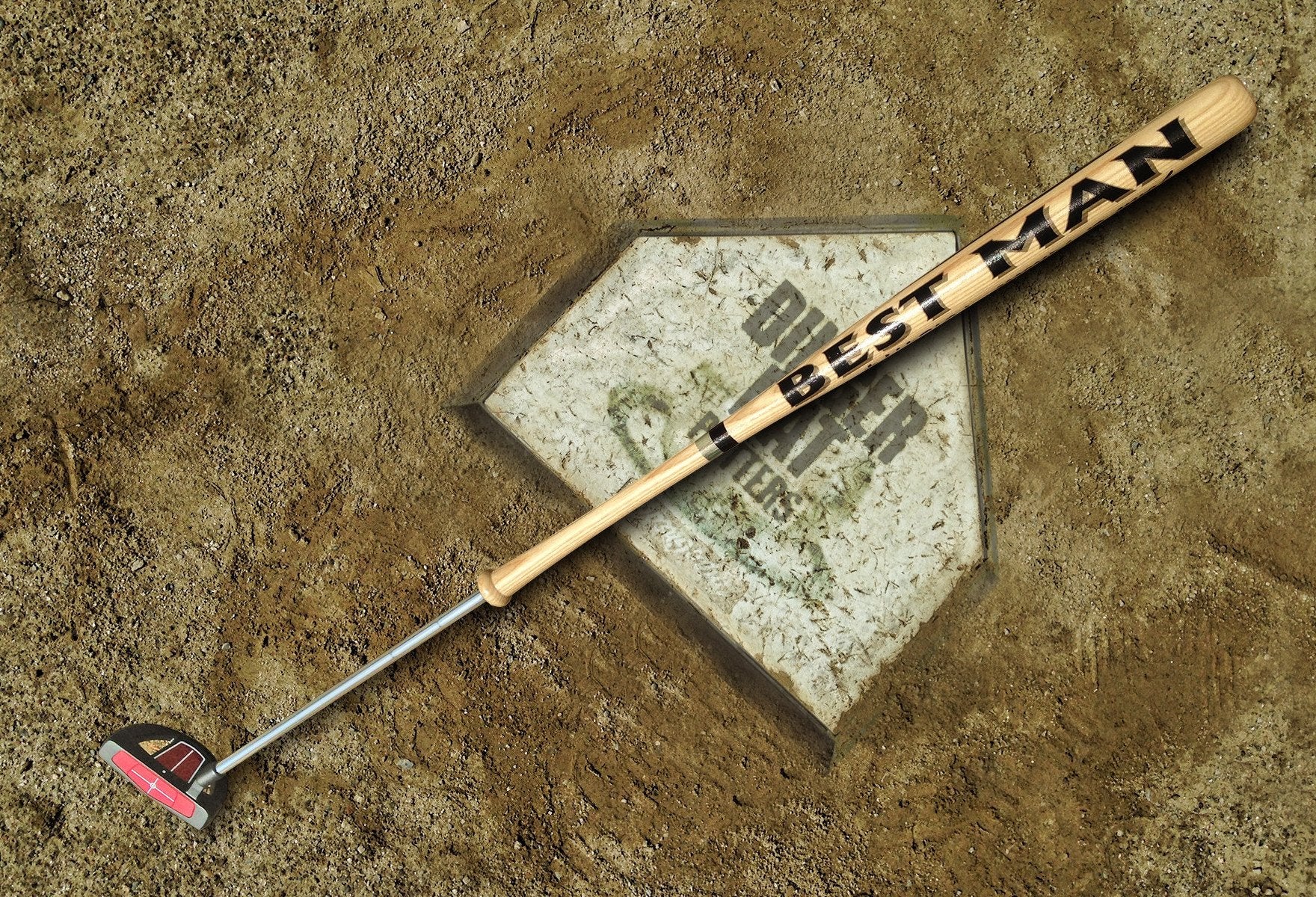 Need some gift giving inspiration? If you want to ensure that the groomsmen gifts you select wow your groomsmen and say thanks in a special way, choosing gifts that are consistently rated highly with our customers is a smart solution. Here are five of our most popular groomsmen gifts that are great options:
Personalized Yukon Lock Back Knife. If your groomsmen love roughing it in the great outdoors, they'll love receiving this luxury quality pocket knife from you. The Personalized Yukon Lock Back Knife features a stainless steel blade with a razor sharp edge and locks securely in place during use to ensure complete safety. The wood grain gives the knife a classic look, and the hinge has enough room for customization with up to three characters.
Dingerbat Putter. Part baseball, part golf, all fun! The Dingerbat Putter is a truly unique groomsman gift idea with its baseball handle and classic putter head. The club is 36 inches long and available in black and available in four different styles with options for right and left hand golfers. Personalization options include a place to add each gent's role, his name in up to 25 characters and a number.
Black Hoop Mini-Whiskey Barrel. Give the guys in their wedding party a practical, decorative item for their man caves! The Black Hoop Mini-Whiskey Barrel holds .26 gallons or 1 Liter of fine spirits and is constructed out of American white oak. Black patina steel rings give the barrel a aged look, and the front is mounted with a spout for easy dispensing. We can add up to three lines of 12 characters to the barrel front.
Personalized Louisville Slugger Walker Finish Baseball Bat. Whether they still like to step up to the plate or simply love to cheer along their favorite teams at home, the baseball fans in your wedding party will love the Personalized Louisville Slugger Walker Finish Baseball Bat. Perfect for displaying, this authentic Louisville Slugger Bat has a handsome red brown tint and can be personalized with up to four lines of 24 characters, which will be printed in gold lettering.
Personalized Rich Gunmetal Flask. After you exchange your vows, you and your groomsmen can all have a quick nip of your favorite spirit when you give the Personalized Rich Gunmetal Flask to them as their groomsmen gifts! This sleek stainless steel flask has a gray gunmetal patina and holds 8 ounces of liquor. Finished with a screw down top, the flask can be engraved with two lines of text with a maximum of 15 characters in each line.
These five products are among our most popular and highly acclaimed here at Groomstand. Check them out and see which one appeals to you most! Don't forget: each one includes free personalization to make your groomsmen gifts extra special.