Groomsmen Gifts for Every Personality
Posted by AMIT SUTHAR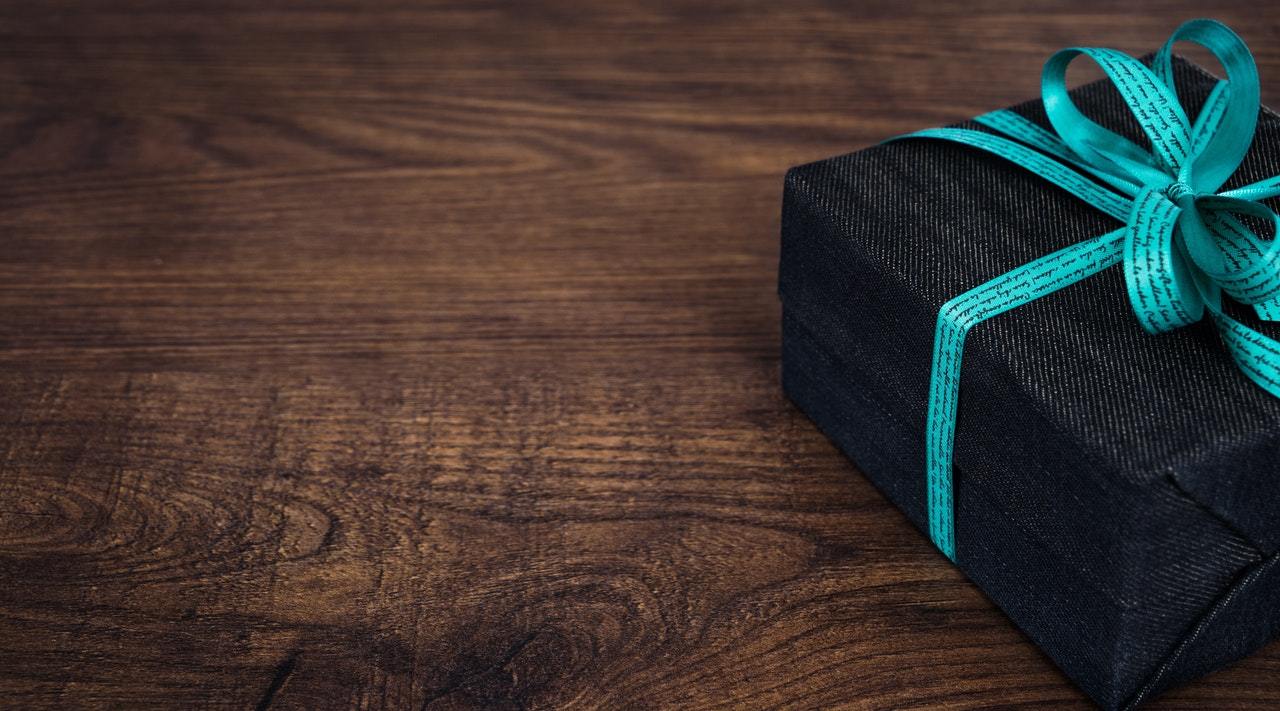 Unique groomsmen gifts are an excellent way to thank your groomsmen for all they've done for you and your wedding. When you were considering each man in your life for being part of your wedding party, you likely thought back to who meant the most to you: who was there for you during the hard times; who celebrated your achievements and helped count your wins; who was able to make you laugh the most; and who always went on life's adventures with you side by side. Some pretty special people were chosen for your groomsmen because of your selection criteria, and the ones that you settled on naturally mean the world to you.
After all, is said and done and you are officially hitched, you can pay back those friends of yours who were quite literally by your side during one of the most important days of your life with some thoughtful groomsmen gifts. Get the presents that are as unique as they are with these personalized groomsmen gift ideas for any type of personality or interest.


Sports Enthusiast
No matter what sort of sports your groomsmen is into, it is safe to say that his passion for sports is one of the things that gets him most excited. Choosing good groomsmen gifts for the sports fanatic is as simple as getting him something that gets him pumped for the game.


Personalized Louisville Slugger Logo Bats
The bat is as iconic in a baseball game as the glove or ball, and gifting them a personalized bat to hang in their man cave or to play a few innings with is a thoughtful, unique gift. This flame tempered bat can be personalized with any MLB logo and engraved with up to four lines of text.
Personalized Baseball Bottle Opener
Gift them a bottle opener that gets them excited to crack open a cold one on game day. The bottle opener is made from a real leather baseball that has been cored and includes a durable bottle opener. Personalize it with a number of options, such as batting dates, batters, crossed bats with a name and date and more.


Personalized Genuine Leather NFL Padfolio
Whether they love to play Fantasy Football or will use the notebook for work, this padfolio is sure to be one of the best groomsmen gifts you could get for a friend. It is made out of the same leather as the official NFL game football and features inserts for a notepad and business cards.


Personalized NFL Beer Mugs
Beer and football go hand in hand, and you can bridge that gap with personalized mugs. Gift a 14-ounce beer mug that can be personalized with a logo as well as two lines of text.


Gambling Man
Everyone has their own ways they like to have fun and spend their money, and one of your groomsmen likes to have their fun at the casino. Cater to their love of the neon lights and poker tables with the best groomsmen gifts for the gambler.


Premiere Leather Professional Poker Set
Complete with durable, 11.5 gram casino grade poker chips, two decks of cards and five poker dice, your friend can take the professional casino experience to his man cave or his next house party. It all comes in a handsome, genuine leather case that offers the set an air of sophistication. Have it personalized with their initials to make it totally unique.


Personalized Ace of Spades Zippo Lighter
The Ace of Spades is often the card that trumps all in a number of games, and your gambling friend knows it. Give them the confidence and the fierce edge they need to win their games with this zippo. Featuring the ace of spades, this zippo is durable and classy, offering your friend a sophisticated way to light up at the table.


Personalized Card Sharks Case
Your friend will never turn down a game of cards, and with this case, you can be sure that they always have decks on hand to whip out at a moment's notice. It features a space for two decks of cards to be secured inside of its genuine black leather case. Engrave up to two lines of text to create unique personalized groomsmen gifts.
 
Outdoor Survivalist
Every time you get a hold of one of your groomsmen, it seems he's always out beating the trail or camped out in the woods for the weekend. Make his time spent braving the great outdoors more convenient than ever before with these cool groomsmen gifts for the outdoorsman.


Personalized BBQ Grill Multi-Tool
His love of cooking out doesn't just extend to the backyard! Give him every tool he needs to grill up steaks and burgers out at the campsite with this tool. It comes with a spatula, corkscrew, grill fork, rubber basting brush and bottle opener to ensure he has everything he needs to get the job done, even in the middle of nowhere.


Personalized 7-Piece Mini Bar To-Go Set
Give him the gift of a tasty cocktail while relaxing outdoors with this mini bar set. The set comes with all of the important functionalities of a bar at home to help him catch a buzz in the wilderness. Available in the stylish carrying case are two collapsible cups, a seven-ounce flask, a drink stirrer, a pair of ice tongs, a small funnel and a multi-purpose cork screw.


Parker River Classic Knife
Nothing says survivalist like a hardcore pocket knife. Groomsmen gift ideas usually end up revolving around knives, and you can be sure you are giving your friend the best of the best with the Parker River Classic Knife. It measures 6.25 inches when open and 3.75 inches when closed, making it perfectly portable. The drop point blade is ultra sharp and resistant to weather and corrosion.


Business Hustler
Every group of friends has the workaholic. You know the type: he can't ever seem to stop checking his work email and usually has to step away for a call during dinner. He's always dressed to the nines, showing up for a drink after work in his suit and tie and mumbling something about stock prices. Appease this regal gentleman with creative groomsmen gifts for the businessman you know.


Rhodium Plated Satin Finish Striped Cufflink and Tie Pin Set
He's always got to look his best, so you can give him groomsmen gifts that keep on giving with this set. It comes with both a pair of cufflinks and a tie clip to match, all of which have been given a sophisticated satin finish. You can personalize them with his initials engraved onto both the tie clip and cufflinks, as well as the box they come in.
Anodized Business Card Holder
For the man with the plan, get him a handsome business card holder that he will be proud to tote his cards around in. Ultra sleek, this business card holder is made with a silver-toned shell that has a textured black anodized paint band on the front. Engrave it with up to two lines of text for some of the best personalized groomsmen gifts.


Personalized Rosewood Pen and Case
Your business-minded friend is always having to sign something or other or scrawl some notes. With this personalized pen, he can do so in style. It has been crafted with a rosewood shell and comes in a matching box, giving him an elegant choice for a writing utensil. It can go with him in his briefcase anywhere he goes.


Mr. Sophistication
Some men just have a knack for incredible personal style. They always dress the part, and they always have the swagger to go along with it. These groomsmen can make any bar feel like a luxurious VIP cocktail lounge just by being present, and for those men, you need to give the gift that helps perpetuate their lavish lifestyles. These creative groomsmen gift ideas should help.


Rhodium Round Cufflinks
Classy, stylish and full of sophistication, these classic-style cufflinks are the perfect gift for the dapper gent in your life. They are given a shiny rhodium plating that lends itself to seamless style. On the front of the circular cufflinks, the initials of those receiving the gift can be engraved.


Triple Leather Cigar Case
When it comes time to whip out a premium cigar for a celebration or just to enjoy with a brandy, your sophisticated friend needs a handsome and luxurious cigar case to keep them safe in. This case is able to help you bring along three cigars at a time, perfect for sharing with a friend or enjoying all to yourself. It is made out of high quality leather and is able to be personalized with their initials.


Rhodium Plated Cigar Cufflinks
If you can't decide whether you want to adorn them with cufflinks or give them an elegant cigar case, you can meet somewhere in the middle with these cufflinks. The cufflinks are plated with a shiny rhodium and feature bullet back fasteners. On the front are small, stumpy cigar butts that finish off the look.


Life of the Party
In every friend group, there is a party animal that cannot be ignored. They are always ready to head out to the club or bar, and you know that it is impossible to be bored whenever you are around them. Able to liven up any space, it is no wonder why you chose them to accompany you on your big day. Give them the gift that shows them you appreciate their fun loving, free spirit with one of these unique groomsmen gifts.


Personalized 5pc. Party Glassware Set
No matter what your party animal likes to drink, this glassware set has them covered on all fronts. Perfect for a wet bar collection, you can get these classy engraved glasses that are designed to bring out the flavors in all different kinds of beers. There is a 16-ounce stemmed pilsner, a 20-ounce curved pilsner, a 16-ounce classic pilsner, a 16-ounce beer can glass and even a 64-ounce growler for the craft beer lover.


Beer Pong Champion Traditional Pub Sign
Anytime a game of beer pong breaks out, you always place your money on this groomsmen in particular. One of the best groomsmen gifts for the partier, this sign can be hung in their man cave to celebrate their wins and tell their opponents that they take the game seriously. You can have their first and last name engraved on the sign for a personalized touch.


Gunmetal Beer Growler
Ideal for the party animal that loves his craft beer, you can send him home with this durable and decidedly elegant growler. It has a gunmetal finish that gives it a sleek look and is able to hold 64 ounces of their favorite beer. It has free personalization that comes with it, allowing you to engrave up to two lines of text on the growler.


World Traveler
Last but not least, get the groomsmen with wanderlust something to make his trips more convenient and memorable. These cool groomsmen gifts will have them jet-setting in style.


Personalized Chrome Travel Shave Set
He's still going to have to shave while he travels, so give him the highest quality shave kit for him to do it with. This kit comes with a compact badger brush as well as a lid to cover up its bristles. A Mach 3 razor is included to get that beard under control. It all fits inside a black canvas case that you can add their initials to.


Mine Steel Luggage Tag
On plane or train, the traveler can keep his luggage labeled and secure--and easy to find on the baggage carousel. The luggage tag is made of hard, shiny plastic in which a name of up to 10 characters can be added. It measures 4 inches by 2.75 inches in size, just the right size to do the job.


Nappa Leather Passport and Currency Wallet
Let them keep their travel essentials close at hand in a stylish way with this wallet. It is made with top grain nappa leather and features plenty of room for the essentials. Three initials can be engraved onto the leather.


With so many creative groomsmen gifts out there, finding cool groomsmen gifts for your friends is a piece of cake. Shop around with the gifts mentioned above in mind and wow your friends with the best groomsmen gifts ever at the ceremony.